Sporting
There are many different synthetic sporting ranges on the market, but Urban Turf Solutions has the edge with its extensive experience in manufacturing, fitting and maintaining quality sporting surfaces.
We have developed over 40 different surfaces suitable for all sports, all budgets and all environments. Take a look at our extensive synthetic sporting surface range.
Tennis Surfaces
We have created a range of surfaces designed specifically for installation in tennis courts. From our Urban Leisure Tennis which is a favourite for residential installations to our Urban Pro Tennis which is installed in Tennis clubs right around Australia, we have a tennis surface to suit your needs.
All our surfaces are created using sports grade yarns and polymer extrusion technology, designed to withstand the harsh Australian climate, and are durable for commercial or residential installation.
If a clay court better suits your game, we also have our Urban Clay Court surface that replicates clay courts in both look and play. With a 19mm dense pile, Urban Clay Court provides a great performing slow to medium paced play surface.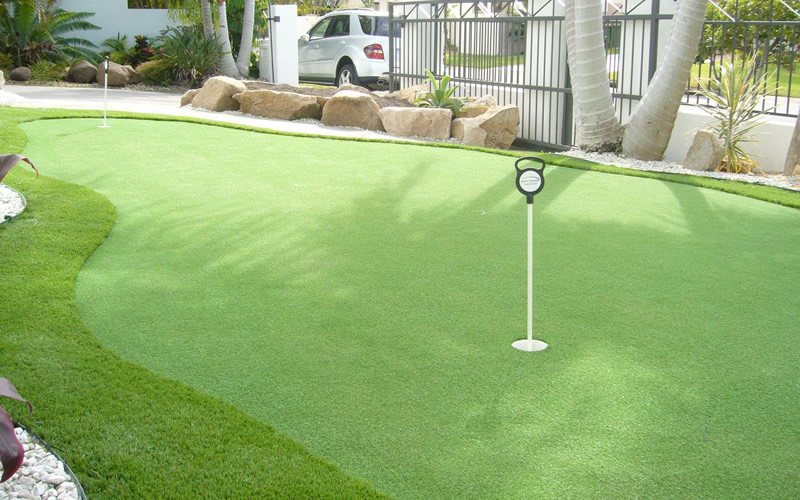 Golfing Surfaces
The surfaces in our golfing range have been designed to create a fast, firm surface perfect for putting practice or club installation.
For even play, the surfaces have a short 13-15mm pile, tufted to be non-directional which means a more stable surface across the putting green.
Our golfing surfaces can be found installed as a putting green in residential gardens, on professional club courses and also at mini golf and putt putt courses.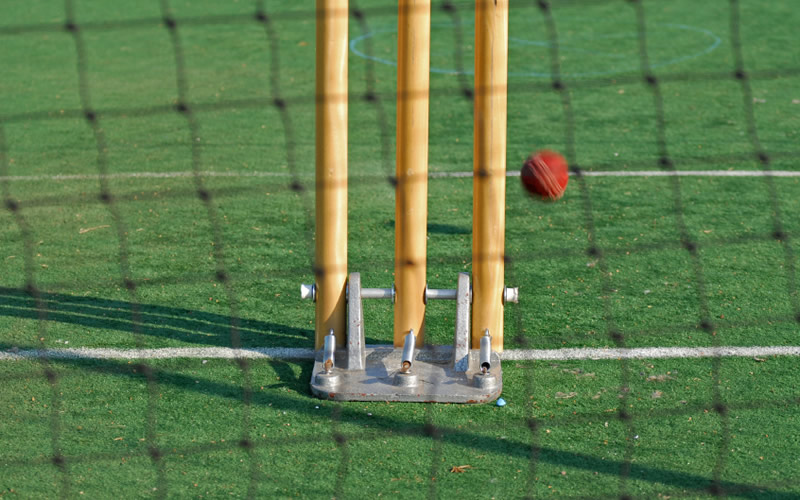 Cricket Surfaces
Synthetic wickets are recognised and often recommended surfaces for Cricket Clubs, Schools, Council Parks and Indoor Centres for both the main and practice wickets. With this in mind, our range of Cricket surfaces have been designed specifically for cricket and are suitable for every playing level.
Designed to be low maintenance, our Cricket surfaces withstand the harshest climatic conditions to create a surface suitable for year-round play.
Lawn Bowl Surfaces
Our Urban Lawn Bowls surface has a tight 13mm pile and was designed specifically to provide optimal speed and draw for a competitive game. The surface is installed with a sand in-fill, also ensuring a stable and comfortable footing for competitors.
Urban Lawn Bowls has been installed right across Australia at Lawn Bowls clubs.
Multisport Surfaces
Multisport surfaces are growing in popularity as they are a lower maintenance, better looking and safer playing surface than traditional asphalt surfaces. Designed to ensure that sports can be played all year round, our multisport range is ideal for ball related sports such as Netball, Hockey or Soccer.
Available in a range of colours, the multisport surfaces can be installed with set courts marked, or to create a vibrant playing area. Our surfaces are installed in school playground areas, in council play grounds and also at commercial leisure and sporting centres.
Field Sport Surfaces
We have created a versatile, durable and hard wearing range of synthetic grasses designed specifically for field sports such as hockey, soccer, rugby and Australian Rules football. Made from sports grade yarns designed to withstand harsh weather and heavy wear, the sports range is growing in popularity as training facilities recognise the added value and safety that a synthetic playing surface can provide.
Call 1800 872 268 today to speak with one of our fully qualified and experienced experts to arrange a site inspection.